In the past, there were moments when it seemed that a family was gathering around the dinner table. Family dining can easily fall behind the pressures of work, school, and extracurricular activities. Nonetheless, an abundance of scientific studies indicates that sharing meals as a family is a habit with many social, psychological, and physical advantages, and it's not merely a sentimental custom. In this blog post, we have explained the importance of family dining through scientific proof and its benefits.
Benefits of Family Dining
In the under section, we have mentioned the benefits of family dining according to science:
Improved Nutrition
Families consume more healthful and balanced meals when they are together. Research have shown that family meals are linked with enlarged consumption of vegetables, fruits and essential nutrients. This is partially because home-cooked meals are typically healthier than fast food or prepackaged convenience foods. Moreover, family members are more likely to encourage one another to make healthier food choices when they eat together.
According to a study that kids who regularly had family dinners ate more fruits, vegetables, and dairy products and less soda and saturated fat. Long-term improvements in health are facilitated by this enhanced diet, which helps adults and children alike.
Healthy Weight Management
Family meals can play a significant role in healthy weight management. Eating together promotes mindful eating, allowing individuals to savor their food, recognize their hunger and fullness cues, and maintain portion control. Family members can support one another, make better food choices and encourage each other to stay on track with healthy eating habits.
According to research, teenagers and kids who regularly joined family dinners were less likely to be overweight. According to the study, family meals have a beneficial impact on eating habits and food preferences, which helps people maintain better weight control.
Enhanced Academic Performance
There is a strong correlation between family meals and academic success, particularly in children and teenagers. A structured environment for conversation and discussion is provided when families dine together. It contributes to enhancing the communication skills, language development, and cognitive growth in children.
According to a study, teenagers who had family dinners at least five times a week had a higher chance of earning As and Bs in the classroom than their counterparts who had less family meals. According to the study, family dinners can foster positive interactions and involvement that benefit kids' academic achievement.
Emotional and Psychological Well-being
Eating together as a family fosters emotional connections and provides a support system for family members. Sharing meals fosters open communication and family unity by giving family members a secure forum to talk about their everyday struggles and feelings. These connections greatly impact emotional health.
Family meals are linked to lower rates of anxiety, depression, and other psychological problems in kids and teenagers, according to numerous research. According to the study, adolescents with regular family dinners had fewer signs of depression. Family dinners foster strong family ties, emotional stability, and a sense of belonging—all of which are critical for mental health.
Better Social Skills
Sharing a meal with others fosters social skills vital for adult and child development. People pick up communicating, listening, taking turns, and critical conversational skills over family dinners. Empathy and a greater comprehension of one another's thoughts and emotions are fostered through this activity.
According to research that was published in the journal "Child Development," kids who regularly eat meals with their families demonstrate improved social skills like cooperation, courtesy, and conflict resolution. These abilities are applicable in diverse social contexts and have the potential to foster positive relationships outside the household.
Reduced Risk of Unhealthy Behaviors
Family dinners can protect against risky behaviors, such as substance abuse and delinquent activities in adolescents. Engaging in meaningful conversations during meals can keep family members informed about one another's lives, making identifying signs of potential issues easier. Research has suggested that regular interaction during family meals can deter adolescents from engaging in harmful behaviors.
Read Also: How to Stay Healthy Over the Holidays
Enhanced Language Development in Children
For young children, family meals offer an invaluable opportunity for language development. Conversations during meals expose children to a rich vocabulary and help them develop their language skills. Engaging in discussions with family members fosters language fluency and comprehension.
Surveys have found that children who participated in family meals had larger vocabularies and better language skills. The study suggests that mealtime conversations contribute significantly to language development in young children.
Time Management Skills
Family dinners often require planning and coordination, which can help family members develop time management skills. From preparing meals, setting the table and following a timetable, family dinners give a chance to learn about organization and time management.
Educating children these skills can have a positive impact on their ability to manage their time effectively in school, work, and other aspects of life. Learning to balance commitments and responsibilities is a valuable life skill that can be instilled during family meals.
Cultural and Culinary Exploration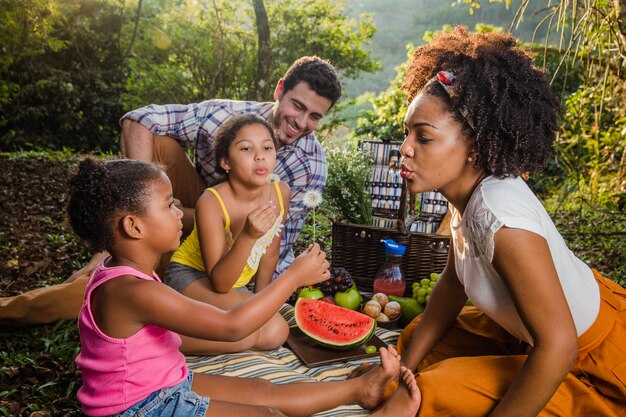 Family dinners offer a platform for cultural and culinary exploration. Trying new foods and recipes from diverse cultures can be an exciting and instructive experience for family members. This not only extends their culinary horizons but also enhances their appreciation for diversity. Involving in culinary exploration and culture during family meals can help children become more open-minded, accept different traditions, and respect cultural differences. It fosters a sense of curiosity and appreciation for the world's rich tapestry of cuisines and customs.
Problem-Solving Skills and Conflict Resolution
Disagreements and conflicts are natural in any family. Moreover, family meals offer a chance to talk and solve fights in a good and positive manner. Learning how to communicate, negotiate, and find compromises during mealtime discussions can translate into effective conflict resolution and problem-solving skills in various aspects of life.
Research has found that family dinners promote better family functioning, including conflict resolution and effective problem-solving. These skills are essential for maintaining harmonious family relationships.
Establishing Healthy Eating Habits for Life
Eating habits developed during family meals can influence lifelong dietary choices. Children are more likely to adopt these habits as adults when they grow up in an environment where nutritious and balanced meals are the norm. Family dinners set the stage for a lifetime of healthy eating.
Additionally, the sense of routine and structure that family dinners provide can help individuals establish regular eating patterns, which are associated with better metabolic health and overall well-being.
Strengthened Family Bonds
Although the most significant advantage of family dinners is the strengthening of family relations. Shared meals create a sense of togetherness, love, and belonging. These moments of connection allow family members to build memories, share stories, and express their affection for one another. The researchers suggest that the act of sharing meals promotes a sense of unity.
Conclusion
Family dining has many social, psychological, and physical advantages. It enhances academic performance, supports emotional and psychological well-being, encourages good weight management, improves nutrition, and aids in the development of critical social skills. Family dinners offer a controlled setting for discussion and dialogue, which helps kids' language development, cognitive development, and communication skills. They also aid in children's language development and understanding while lowering the chance of harmful behaviors like drug misuse and delinquent behavior. Family dinners also help develop time management skills, promoting organization and time management in children.