The pharmacist-created Sunday Morning Hangover He lper takes a 4-pronged approach to helping your body detoxify and really shake the effects of a wild night out. Try it today, and be the Sunday Morning Hero you deserve! ORDER BY FEB 20TH AND GET YOUR PERK IN TIME FOR ST. PATRICK'S DAY CELEBRATIONS. **FEB 10TH FOR INTERNATIONAL ORDERS.**
Order Please : https://www.indiegogo.com/projects/sunday-mornings-hangover-helper-kit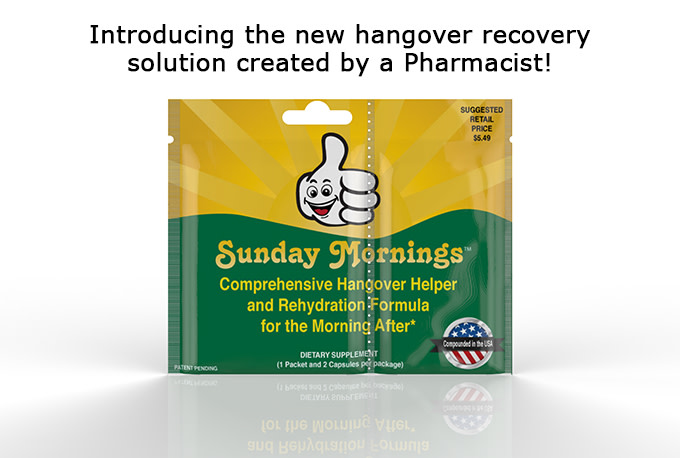 Sunday Mornings hangover helper can be used in two ways:
Option I.

Option II.


We gave our product to beta testers across this nation and here's their response to our product!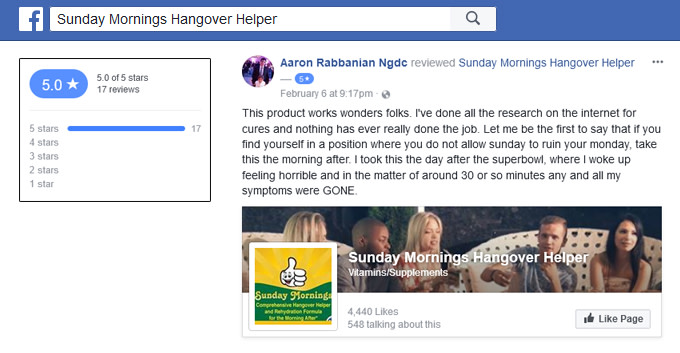 "It really helps!"  –George, Photographer
" I can get back to working out after a night of drinking"  –Rachel, Journalist
"My go-to product whenever I have a hangover" –Roxy, Fitness Model
"My Sunday Mornings are perfect" –Macy,  Artist
"Ready to keep going" –Nadia, Yoga Instructor
"I love the product!! It was as if I didn't drink the night before." –Vincent E.
"Best hangover cure I've ever tried. Makes me feel like I'm 20 again." –Shlomi R.
"I used their remedy and was alert all day. I was able to play sports, and function perfectly the next day. Thanks for the extra energy." –Julian P.
"I've seriously have tried every hangover remedy out there and have been disappointed UNTIL I tried this one……let me tell you, it's incredible." –Samantha O.